Farm Credit Illinois Patronage Program
Together we celebrate a legacy of disciplined management from generations of farm family members, allowing cash patronage to become the newest way FCI creates cooperative value.
FCI's inaugural $20 million cash patronage distribution will be paid to more than 7,900 borrower-members the week of June 17-21, 2019.
Member Economic Participation
In true cooperative spirit and demonstrating Member Economic Participation – a guiding principle of all cooperative businesses – patronage will be distributed equitably based on the business value each member contributes to the cooperative.
Rest assured, cash patronage won't replace anything members already expect from FCI. Patronage is a new way FCI creates cooperative value for our members and the marketplace, while remaining committed to providing low upfront interest rate pricing, a strong capital position for the future, and initiatives supporting members and their local communities.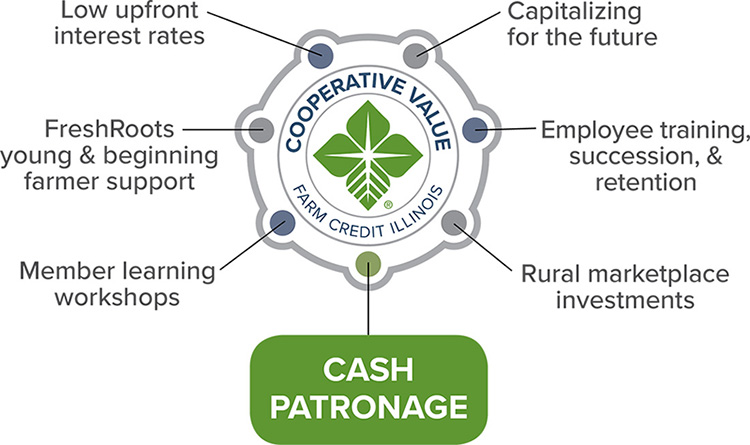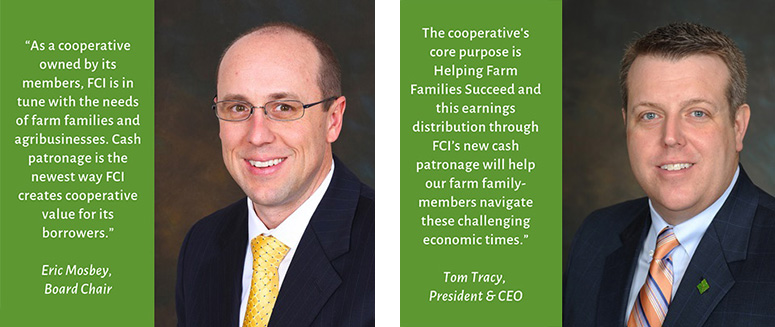 For more information on cash patronage, contact your local office or email ask@farmcreditIL.com.