Continued Dryness Raises Early Concerns
February 5, 2018
Winter 2017-2018
A year ago, strong onshore flow from a powerful Pacific branch of the jet stream prevented a lot of cold air from entering the state of Illinois. But this winter the jet stream has favored a broader Hudson Bay trough that at times has allowed temperatures to plummet below 0°F across the northern two-thirds of the state.  December 2017-January 2018 snowfall is well above the past year, but most of the state has only received between 60-100 percent of normal precipitation during this time period. Western and southwestern Illinois have slipped into the first two stages of drought, but this is not cause for concern yet because spring rains can easily erase this drought.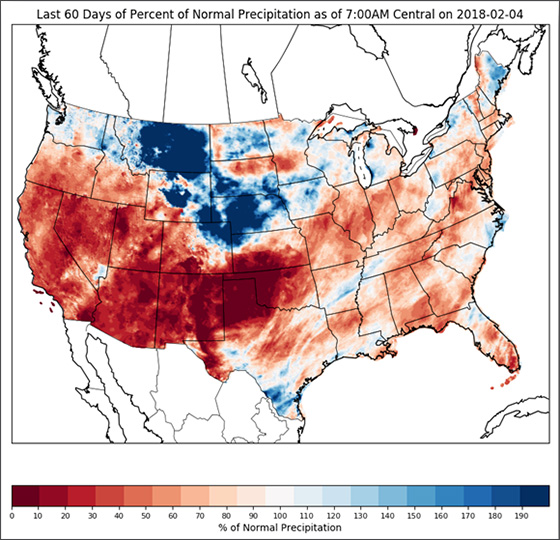 Figure 1. 60-day percent of normal precipitation map (Dec. 4, 2017-Feb. 4, 2018). Source: NWS AHPS
Impactful weather outside of Illinois
Figure 1 shows how dry the central and southern Plains have been this winter. Some parts of Texas, Oklahoma, and Kansas haven't seen measurable precipitation since early October 2017. Should these conditions continue through May, Illinois farmers should keep an eye out for this drought to potentially spread north and east from June-August. Remember, however, that spring rains can easily erase this deficit.
South American weather this winter dealt with a weak La Niña that delayed planting in Brazil and at times has stressed crops in Argentina with below average precipitation. Brazil's first crop beans are expected to be a large crop, but harvesting delays to start February will push back the planting of the "safrinha crop" which is typically corn. Fewer corn acres are currently planned partly due to these delays.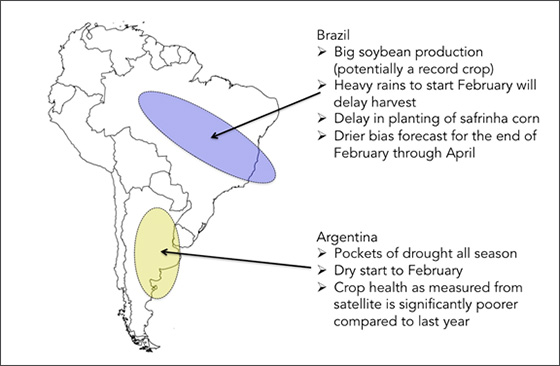 Figure 2. South America summary map. Created by Eric Snodgrass.
February – Spring 2017
The first 10 days of February feature a deep trough developing in the jet stream over the Hudson Bay while a ridge extends north over the western U.S. Illinois will see several days of below average temperatures, but multiple chances of precipitation – primarily snow. Expect the February temperatures to change quite rapidly in Illinois as a pattern breakdown is forecast mid-month that will introduce above-average temperatures. Overall, the long-range forecast calls for near-average temperatures with potentially a slight cool bias.
As we transition to spring, watch the central Plains drought and potential for above-average temperatures in March-May across Illinois. Long-term guidance consistently predicts a low probability that spring 2018 temperature will be below-average. This does not mean every day will be warmer than normal; it simply reflects the potential transition to a warmer pattern by mid-March. Preliminary summer forecasts feature a higher risk for the central Plains to be drier and warmer than average, but confidence is low at this point. If the current drought is not erased by the start of June, there is increased risk of central U.S. drought and heat July-August.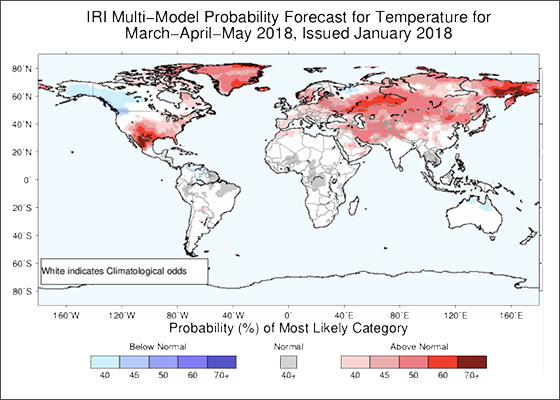 Figure 3. March-May temperature anomaly forecast. Source: International Research Institute for Climate and Society