Beedy and Hinkle Join Farm Credit Team

September 24, 2018
Farm Credit Illinois recently hired Megan Beedy, of Mahomet, as a corporate accountant in the accounting department based at the financial cooperative's central office in Mahomet and Jodie Hinkle, of Champaign, as a sales and service specialist in the Mahomet regional office. The Mahomet regional office serves farm families and rural landowners in Champaign, Douglas, Ford, Piatt and Vermillion Counties.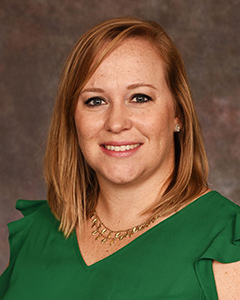 Beedy was raised in Champaign County and graduated from St Joseph-Ogden High School before receiving her bachelor's degrees in accountancy and business administration from the University of Illinois at Urbana-Champaign. Beedy then went on to earn a master's degree in business administration from Eastern Illinois University.
Prior to joining the Farm Credit team, Beedy worked for fourteen years as an accounting manager at Carle Foundation in Urbana. Beedy resides in Mahomet with her husband Jarrod with their two sons – Camden and Jackson.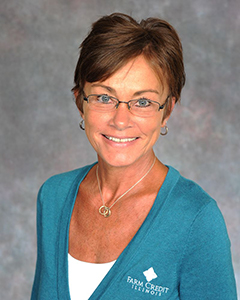 Hinkle was raised in Douglas County and graduated from Arcola High School before receiving her bachelor's degree in business education from Eastern Illinois University.
Prior to joining the Farm Credit team, Hinkle worked for one and a half years as a legal assistant at the University of Illinois Foundation in Urbana and as a legal secretary for 25 years at the Law Office of Kosic and Stout in Arcola. Hinkle resides in Champaign with her husband Terry and has two children – Jeff Dague of Champaign and Melissa Tepovich of Mahomet. Hinkle has two grandsons and is expecting a granddaughter in October.
# # #
Farm Credit Illinois is a farmer owned and directed agricultural lending cooperative serving 11,000 farm families, agribusinesses, and rural landowners in the southern 60 counties of Illinois with competitive and flexible financing and crop insurance expertise. The Association manages a $4.34 billion loan portfolio, sells 1.2 million acres of crop insurance coverage, and employs 220 staff based in the Mahomet central office and 14 regional office locations. The U.S. Farm Credit System supports rural communities, farm families, and agriculture with reliable, consistent credit and financial services today and tomorrow.
Share
Download