Farm Credit Mourns Loss of Treasured Leader
September 27, 2019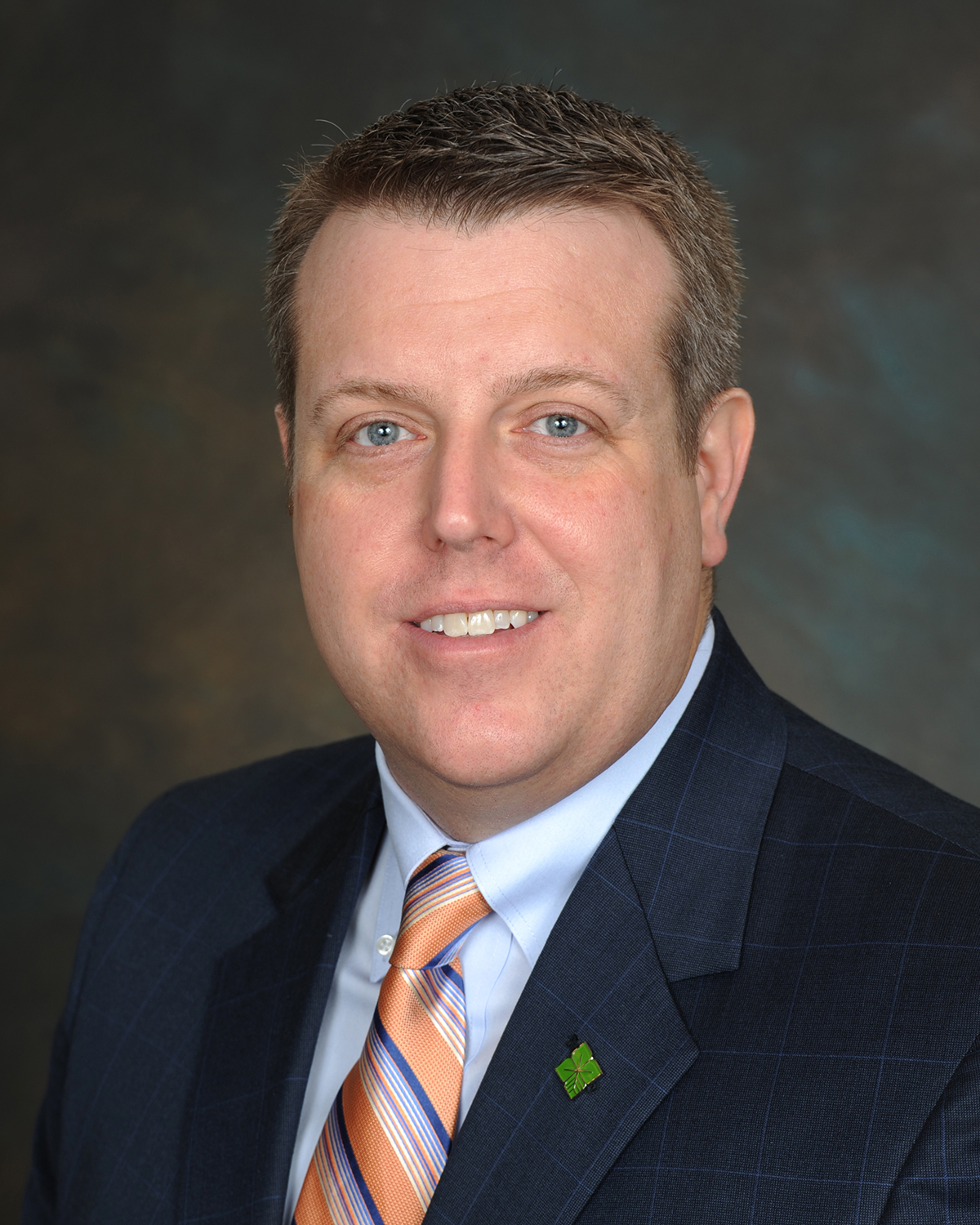 Tom Tracy, president & CEO of Farm Credit Illinois, passed away unexpectedly from health complications Wednesday morning.
Tracy, 47, joined the Association 10 years ago and began serving as president & CEO in 2015. Prior to joining the FCI team, Tracy worked 20 years in banking and served as a senior officer and board member of a publicly traded financial institution. He received an undergraduate degree from Southern Illinois University Carbondale and a master's degree in business administration from Eastern Illinois University. He obtained certifications from various banking programs and in risk management from the Kellogg School of Business. Tracy served on the board of the Kirby Hospital Foundation in Monticello.
"Tom was an extraordinary leader with a brilliant financial mind and a kind and charitable heart," says FCI Board Chair Eric Mosbey. "The Board of Directors cherished our close and trusting relationship with Tom and he will be dearly missed."
"He had an unwavering commitment to growing a financially strong cooperative for our farmer-members – all while promoting an engaging and family-like work culture," says interim president & CEO Aaron Johnson. "We lost a gifted leader and valued friend and co-worker, but Tom's passion and vision will forever be part of Farm Credit Illinois. We will carry his legacy forward as we support one another and continue Helping Farm Families Succeed."
Tracy's survivors include his wife Erin and children Alex and Maggie, of White Heath, and his parents Thomas and Paula Tracy, of Ivesdale. Visitation will be from 4-7 p.m. on Sunday, Sept. 29, at the Morgan Memorial Home in Savoy. A memorial Mass will be celebrated at 10 a.m. on Monday, Sept. 30, at St. Joseph Catholic Church in Ivesdale.

Aaron Johnson, 34-year Farm Credit veteran and executive vice president, was named interim president & CEO by the Board of Directors. The Board will meet in October to establish the process for naming a permanent president & CEO.
# # #
Farm Credit Illinois is a farmer owned and directed agricultural lending cooperative serving 10,000 farm families, agribusinesses, and rural landowners in the southern 60 counties of Illinois with competitive and flexible financing and crop insurance expertise. The Association manages a $4.34 billion loan portfolio, sells 1.2 million acres of crop insurance coverage, and employs 220 staff based in the Mahomet central office and 14 regional office locations. The Association delivered additional cooperative value by returning $20 million of cash patronage to member-owners in 2019. The U.S. Farm Credit System supports rural communities, farm families, and agriculture with reliable, consistent credit and financial services today and tomorrow.

All Farm Credit Illinois news releases are available at www.farmcreditIL.com/newsreleases.
Share
Download