Somers Joins Farm Credit Team
October 1, 2019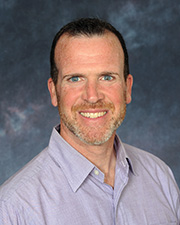 Mike Somers of Champaign started Oct. 1, as a senior credit analyst in the credit services division, based at the financial cooperative's headquarters in Mahomet.
What interested you in a career at FCI?
While I was raised in Champaign County and graduated from Champaign Central High School, I spent time on my aunt and uncle's farm in Mt. Carmel and understand the hard work that it takes to make a living in this business.
After receiving a bachelor's degree from the Gies College of Business at the University of Illinois at Urbana-Champaign, I spent more than 10 years working at BankChampaign, NA as a vice president and credit officer.
I had heard great things about the company culture and when this opportunity opened, I was excited to apply and spend my career helping people like my aunt and uncle.
Share
Download