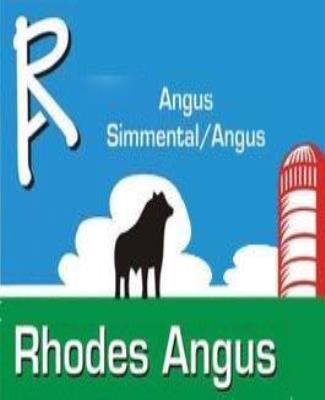 Rhodes Angus

9350 Route 108
Carlinville, IL 62626

Hours of Operation:
Call us with your
interest or inquiries.
Rhodes Angus
About us
We have been selling freezer beef since we moved back from Oklahoma in 1995. We offer non-implanted beef and deliver it to Magro's in Springfield for custom processing and vacuum packaging. The beef is sold in quarters or sides. Magro's will process and package the beef according to the specifications of the customer. Give us a call with your interest or inquiries.

We also sell purebred Angus as well as Simmental/Angus crossbred bulls & females. Our bull sale is the 3rd Saturday in February and our replacement females are offered throughout the year. Herd breeding priorities are maternal, reproductive efficiency and overall performance, disposition, structural soundness and carcass desirability.

Rhodes Angus is located 5 miles West of Carlinville on State Highway 108.
Products we sell
We raise registered Angus and Simental beef cattle. Our main business is selling seedstock, but we also sell sides and quarters of beef customized to each consumer's specific wants. We deliver the animal to the locker and you take it from there! You work with the locker to tell them what cuts you want and pick it up directly; you can't get fresher than that!