Today is August 20, 2019
Find association-wide meetings and events, such as Farm Credit College and also regional office scheduled events such as Member Appreciation dinners, picnics, and outings.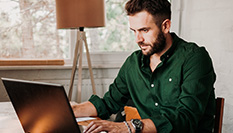 08.20.19 | 5:00 PM - 8:00 PM
Farm Credit College is hosting a Farm Financial Analysis workshop for FCI members at the Mahomet regional office August 20 from 5:30 - 8:00 pm. Learn the basics of a balance sheet and understand the importance of detailed record keeping in a half-day workshop.
What Will Be Covered:
This interactive workshop breaks down the balance sheet in detail from assets and liabilities to working capital and earned net worth.
Participants will get hands-on practice and complete an example balance sheet and input sample figures provided by the instructor.
Participants will learn how accurate, up-to-date financials - including a cash flow and business plan - can contribute to the health of a farm business.
Location:
Farm Credit Illinois
1100 Farm Credit Drive
Mahomet, IL 61853
Dinner at 5:00 pm
View Event